Mechanical Assemblies
Success with mechanical and electro-mechanical assemblies is attributed to a complete menu of value-added capabilities.
Today, OEMs are faced with increasing pressure to reduce their inventory while responding more quickly to customer demands. Rely on an outsourcing partner that offers a broad spectrum of capabilities to manage the process efficiently and cost effectively.
Everything from a single manufactured sheet metal or machined item assembled with hardware, to assembling a medical diagnostic device complete with multi-language software, to multiple manufactured items welded together with close tolerances, to packaging custom kits ready to ship Kanban to your production floor or end customer.
With our 1200 square-foot, semi-clean room, complete with HEPA filters and positive airflow for dust sensitive assemblies, we can provide a solution to help you reduce overall costs.
Our sophisticated program management system insures that all manufactured components, purchased parts, and even customer supplied materials, are available on time and at the best possible cost. Let us help you do what you do best.
Mechanical assembly including spot, MIG, TIG welding; riveting, pop-riveting, gaskets
Electro-mechanical assembly including installation of motors, sensors, blower packages, wire harnesses, EMI shielding, grounding studs
Opto-mechanical assembly
Design for manufacturability assistance; prototype to production quantities
Simple electronic chassis assembly to complex weldments
Kitting services supply related components and assemblies as one part number, reducing purchase orders and inventory management
Inventory management and delivery systems: Blanket purchase orders, Kanban deliveries, special packaging, VMI, JIT programs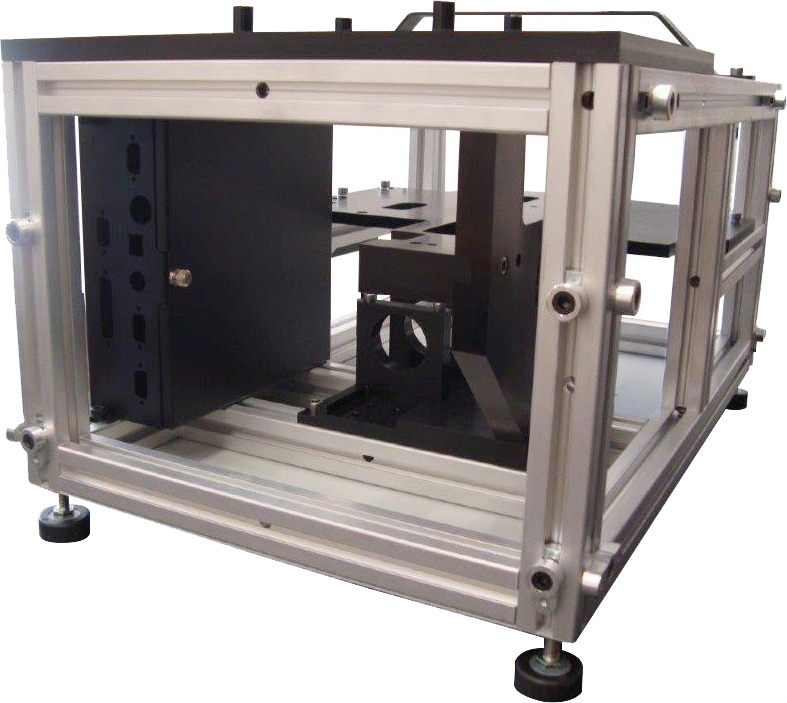 CNC Milling and Turning
Custom Enclosures
Sheet Metal Fabrication
Laser Cutting
Mechanical Assemblies
Chassis and Cabinets